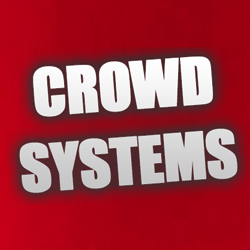 Ticket Taker
Sorry, this job has expired.
Kansas City, MO
Are you assertive, friendly, customer service oriented, and looking for part-time work? Then come work for Crowd Systems! We are currently looking to hire Ticket Takers in the Kansas City area.

You'll work at concerts, conventions and sporting events throughout the city, and be responsible for:
• Escorting guests to their seats.
• Taking tickets.
• Directing guests before and after events.

• High school or equivalent
• 1 year customer service experience
• You must be 18 years of age or older.
• You must have your own transportation.

Crowd Systems is an Equal Opportunity Employer.
8210